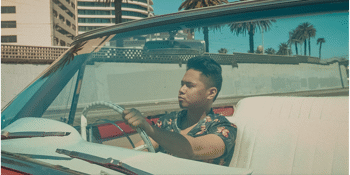 The Workers Club (Fitzroy, VIC)
Tuesday, 9 March 2021 7:00 PM
FACEBOOK EVENT
Following the 2020 release of his debut single, the quarantine slow-jam 'Lockdown Lover', and his follow-up summer break-up anthem, 'What's So Good About Brandon?' - queer pop/R&B singer-songwriter, JXCKY returns to The Worker's Club stage with his full band and new music for the first time in two years.
Inspired by artists who are intrinsically authentic and those who explore spiritual complexity and the power of sincerity, JXCKY unites these qualities to create a truly synergised sound with the ability to intimately navigate through deep musical labyrinths.
Supporting JXCKY and his band on Tuesday March 9th are local guest pop/R&B opening acts, SJAI and Maesa! Join us for a show-stopping night of live music, food and drinks.