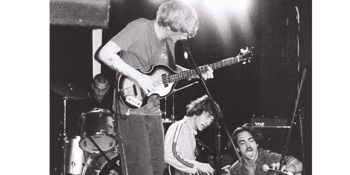 Matinee: Fuzzrays
with MSWIM, Maggie Alley
The Workers Club (Fitzroy, VIC)
Saturday, 13 March 2021 1:00 pm
FACEBOOK EVENT
Iconic Melbourne punks Fuzzrays will be joined at The Workers Club by the newly iconic My Safe Word is Murder and rising punker blues banshee Maggie Alley on Saturday the 13th of March. Hard workin', hard hittin', hard drinkin and oh yes so very hard rockin'!
Fuzzrays, My Safe Word is Murder, and Maggie Alley, who expel huge waves of distortion and hard hitting vocals drenched to the bone in extremity and passion! Three acts that promise sweat, beer, and the spark to light up the room with honesty and heart.
Be at the workers club on saturday the 13th to see Fuzzrays mount a magnificent headline show, with My Safe Word is Murder, and Maggie Alley blowing away the cobwebs first. Three bands, one ear-bleedin, heart rendin' and head twistin' afternoon!
Ticket prices are literally out of this world ! Get around it