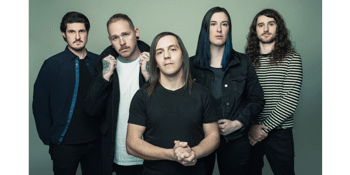 Catholic Guilt (Single Launch)
with Analogue Hope, Start Your Own Cult (NSW)
The Workers Club (Fitzroy, VIC)
Saturday, 3 September 2022 7:30 PM
FACEBOOK EVENT
To celebrate the release of their new single 'Talking Fake', Melbourne/Naarm-based act Catholic Guilt bring their unashamedly honest brand of emotive punk rock to the Workers Club on September 3rd.
Catholic Guilt will be joined on this celebratory night by friends in life and music, Analogue Hope and Start Your Own Cult (NSW).
The first new original music from Catholic Guit since their 2020 EP This Is What Honesty Sounds Like, 'Talking Fake' is the beginning of an exciting new era for the band, who welcomed new guitarist/vocalist Megan Sidwell earlier this year.
Having made appearances on Knight And Day and Full Tilt festivals, and supported US pop-punk act Real Friends in April, 2022 has been a year of big moments for Catholic Guilt. The band are set to add several more, when they tour the USA for the first time this October.
'Talking Fake' will be released on August 10 via Californian indie Wiretap Records.