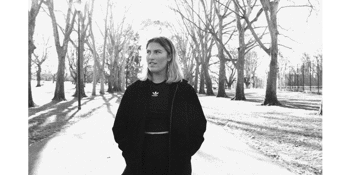 Emma Volard 'Arachne' Single Launch
with Cofi, Chicken Wishbone
The Workers Club (Fitzroy, VIC)
Saturday, 26 January 2019 8:30 PM
Emma Volard, will be bringing her new colloboration with Pascal, 'Arachne', to the world on the 26/1/19 at The Workers Club in a huge lineup of Melbourne acts.

Ridden with neosoul roots, 'Arachne', tells the tragic greek tale of a weaver that's pride becomes of them.

Inspired by the likes of Erykah Badu and FKA Twigs, and that mirrors elements of RnB, Neo-Soul and Hip Hop. Having recently released her debut single, 'Empty Spaces' which ranked at #3 on the Triple J Unearthed Charts. Her music has been received with critical acclaim, being likened to "Jill Scott with a delicate vocal" by 'Roots n All' Host, Nkechi Anele, and being played on a number of radio stations including PBS and Triple J.

Emma Volard will be joined by hip-hop collective, Chicken Wishbone and Melbourne's grooviest house-jam ensemble, Cofi.