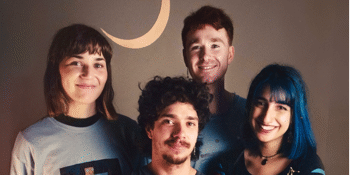 Foley Magazine 'Carousel Hell' Launch Party
with Keaper, Anna Cordell, Nadia Phillips
The Workers Club (Fitzroy, VIC)
Thursday, 25 August 2022 7:30 PM
FACEBOOK EVENT
Foley Magazine presents 'Carousel Hell' Launch Party – a special gig celebrating the release of the eighth edition of our magazine! We have a jam-packed night full of captivating acts, featuring the indie folk-rock singer/songwriter Nadia Philips, an intimate solo set from the spellbinding Anna Cordell, and an immersive performance from the dreamy shoegaze four-piece Keaper.
Step right up to The Workers Club and buy a mag while we watch some of the incredible artists showcased inside it perform!
We acknowledge the Wurundjeri people who are the traditional custodians of this Land of which this event is taking place. We would like to pay our respects to Elders past, present, and emerging and acknowledge that sovereignty was never ceded.