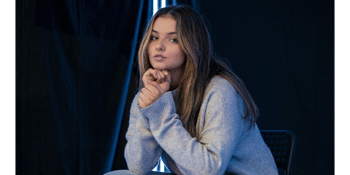 Matinee: Jess Ball
with Dylan Jett, Daisy Kilbourne
The Workers Club (Fitzroy, VIC)
Sunday, 19 December 2021 1:00 PM
The Workers Club will be operating under the Victorian State Government vaccination mandate. Therefore, as outlined in the Victorian Roadmap, only patrons, staff and artists who are double vaccinated against Covid-19 will be able to enter the venue.
Customers are required to check-in via the Service Victoria App with a valid Vaccination certificate as they enter the venue.
​​​​​​​FACEBOOK EVENT
Following the success of her debut single 'Upside Down' and new single "Thank You"
Jess and Band are going to take you on a one-hour journey with a preview of her much anticipated Album that will be hitting the waves in early 2022
With special guests Dylan Jett and Daisy Kilbourne.
Keep Walking Music
"Jess Ball is the latest and greatest to land on our radar and for good reason".
The Music Network
"TMRW Music's head of A&R, Chris Fraser, said it was a breakthrough moment for the artist.
"Jess is such an undeniable talent as a singer and songwriter".
Auspop
"Jess is no stranger to the biz, however; she's already collaborated with the likes of Dash Berlin and Melbourne's own NERVO".