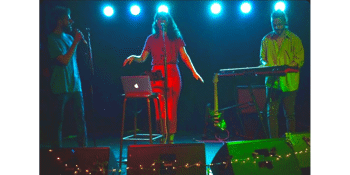 shkolnik
with Liam Conroy, Special Guests
The Workers Club (Fitzroy, VIC)
Friday, 30 July 2021 8:00 pm
Back on the Worker's stage, shkolnik are excited to share their world of escapism...and perhaps a sneaky single preview or two!

With thoughtful and sometimes confronting lyrics pushing against a beat and bass heavy undertone, shkolnik collects songs of heartache, growth and observation for some escapism and contemplation of self.

Special guests to be announced!