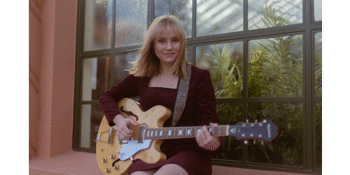 Chelsea Elder
with Willowbank Grove, Sol Hopkins, Frankie
The Workers Club (Fitzroy, VIC)
Sunday, 18 September 2022 7:00 pm
21 year old singer/songwriter Chelsea Elder is back in Melbourne with a show to celebrate! After two years studying at the Western Australian Academy of the Performing Arts (WAAPA) she has returned to her hometown with a plethora of original music and stories that she can not wait to share.

Her unforgettable melodies, witty lyricism and pop, RnB, folk influence define her unique style. Chelsea's music is relatable, playful and honest and you're bound to leave the night with her songs "stuck in your head for days." While you're here, check out her songs "don't listen to this" and "Burnt Out" on Spotify, you won't regret it.

Join Chelsea and her fresh, incredibly talented Melbourne band, with Aidan Marinelli on drums, Matthew Yao on keys, Joseph Chim on lead guitar and Max Raz-Liebman on bass, for Chelsea's first headline in Melbourne for two years!

Your ears will also be blessed by the sounds of Frankie, Sol Hopkins and Willowbank Grove.

A night you will not want to miss!