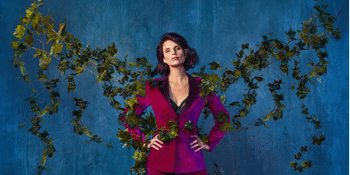 Imogen Clark
with Special Guests
The Workers Club (Fitzroy, VIC)
Saturday, 21 August 2021 8:00 pm
FACEBOOK EVENT
Imogen Clark is an Australian singer-songwriter, hailing from the Blue Mountains of New South Wales, whose music ranges from arena-ready rock anthems to raw confessional indie pop. In 2020, Imogen released her critically acclaimed EP The Making Of Me and played a series of sold out live stream and in person shows. Now she's returned with Forget About London, a Taylor Swift style breakup banger that presages a new EP due out later this year.
Cutting her teeth playing in local pubs in the Blue Mountains during her teen years before taking the stage with artists like Shania Twain, Diesel, Jim Lauderdale, Ian Moss and Willie Watson, Imogen has worked relentlessly over the past decade building up her musical chops.
Released in August of last year, Imogen Clark's The Making Of Me EP garnered widespread acclaim both in Australia and North America. Praised for its raw honesty by fans and critics, the six-track offering showcased Imogen's powerful vocal and reflective lyrics.
Recorded in LA with producer Mike Bloom (Julian Casablancas, Jenny Lewis) at the helm, The Making Of Me features a star-studded line-up with players from some of the world's greatest rock bands – from Benmont Tench (Tom Petty and the Heartbreakers) on keyboard, to Pete Thomas (Elvis Costello and the Attractions) on drums. Local artists Alex Lahey, Clare Bowen, Emma Swift, Anita Lester and more can be found across EP singles 'Found Me', 'My Own Worst Enemy', 'The Making Of Me', and 'Paper Boat'.