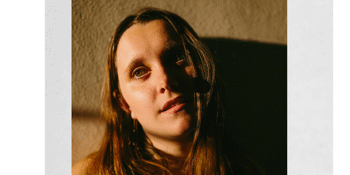 Charlie McCosh
with Sidney Rose, FOREST
The Workers Club (Fitzroy, VIC)
Sunday, 1 August 2021 7:00 PM
FACEBOOK EVENT
Charlie McCosh is an indie-folk artist, highly influenced by Bon Iver and Adrianne Lenker. Charlie has been pouring her heart out for the past six months, writing new songs about loss and her growing pains. She has been experimenting heavily with electronic elements, giving her songs a spacey and ambient style.
In 2018 Charlie has performed her set at the Land of Plenty Music Festival, following acts such as Tones and I, Eliott, Jack Botts, Ocean Alley and Briggs. Charlie then moved to Melbourne to develop her sound, and she has created a spellbinding setlist that is to be released onto all streaming platforms soon. Charlie's ethereal songs will draw you in, leaving you feeling melancholy yet incredibly warm.
Coming out of the 2020 lockdown, Charlie and her band held a sold-out show at the Workers Club.
Now returning on August 1st, 2021, Charlie will be supported by her friend's FOREST and Sidney Rose.