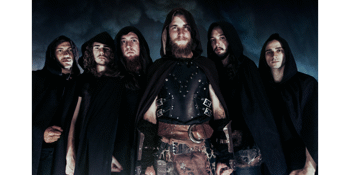 Forge Productions Presents:
Stormtide
with The Ascended, Carthus, In Eden Slain
The Workers Club (Fitzroy, VIC)
Saturday, 21 August 2021 8:00 pm
Forge Productions is proud to present another evening of fantastic Victorian talent! This winter sees the return of Melbourne's premier folk metal act Stormtide who are to grace the Melbourne stage for the first time since lockdown. Joining them for the evening are the regional heavyweights The Ascended; Carthus and; the fantastically atmospheric In Eden Slain. Limited capacity so get your tickets quick!