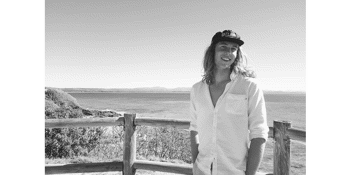 Matthew Bentley
with Henry Davis, Janie Gordon
The Workers Club (Fitzroy, VIC)
Sunday, 17 November 2019 7:30 pm
RSVP on Facebook here
Acoustic guitarist and folk singer/songwriter Matthew Bentley continues to build on his breakout year in 2018 with more performing, writing and recording in 2019.
After a busy performance schedule and a successful three-state tour last year, Matthew will soon embark on an even bigger five-state tour to finish the year. He will return to The Workers Club in Melbourne after touring around WA and Adelaide. After shows at Torquay and along the Murray, Matthew will head north to venues like Miami Marketta and Solbar on the Sunshine Coast, and music hot spots in NSW including Byron Bay, Coffs Harbour and Belingen.
Matthew has some new songs to bring to his fans, one of which is out for download and streaming now called A SONG FOR YOU, and another at the end of September called TELL ME WHAT YOU WANT.
These releases follow the highly successful Wake Up EP last year, the title track attracting airplay and thousands of streams and downloads. The professionally-produced Wake Up clip that showed Matthew in his natural habitat by the ocean is still enjoying frequent online views.
Past achievements for Matthew include opening for the great blues guitarist/singer Lloyd Spiegel at Live at the Bundy and performing three songs on the Live at Spectrum TV show in 2018. Before that Matthew gained second place out of more than 200 acts from around Victoria in the 2017 FReeZA Push Start competition at the St Kilda Festival where he won the APRA Songwriter Award. He also opened for Sydney singer and actor Keegan Joyce.
Now in 2019, after slowing down mid-year to write and record some new songs, Matthew will hit the road from October to December, to take has talent and infectious love of life to his quickly expanding national fan base.