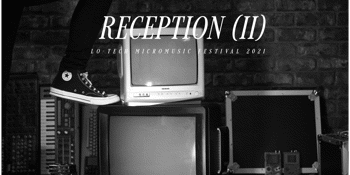 RECEPTION (II) - Lo-Tech Micromusic Festival 2021
with cTrix, Birdhole, Calavera, 0f.digital, Null Hypothesis, anti-lag, Nøctsalt, CatchinAshes, Luna & The Spacebaes, Tommitytom
The Workers Club (Fitzroy, VIC)
Friday, 3 December 2021 6:00 PM
The Workers Club will be operating under the Victorian State Government vaccination mandate. Therefore, as outlined in the Victorian Roadmap, only patrons, staff and artists who are double vaccinated against Covid-19 will be able to enter the venue.
Customers are required to check-in via the Service Victoria App with a valid Vaccination certificate as they enter the venue.
​​​​​​​FACEBOOK EVENT
RECEPTION is a micro music festival showcasing the underground artists who are taking yesterday's technology to make tomorrow's future sounds.
Part of a global scene, Australia is punching well above its weight, and these artists have played shows all over the world, including festivals across Europe, the UK and Japan.
From chipmusic to breakcore, mournful melodies to bass music bangers, this is the most ambitious lineup the festival has attempted since its inception.
-= All attendees must be double vaxxed. Proof of vaccination required =-