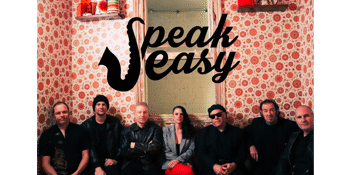 Matinee: Speakeasy
with The Owlery, Funk Rabbit, Le Fleur
The Workers Club (Fitzroy, VIC)
Sunday, 13 February 2022 1:00 pm
The Workers Club will be operating under the Victorian State Government vaccination mandate. Therefore, as outlined in the Victorian Roadmap, only patrons, staff and artists who are double vaccinated against Covid-19 will be able to enter the venue.
Customers are required to check-in via the Service Victoria App with a valid Vaccination certificate as they enter the venue.
FACEBOOK EVENT
Speakeasy Welcomes you to The Workers Club for a Sunday Sesh with Special Guests; Le Fleur, Funk Rabbit & The Owlery.
Le Fleur has an otherworldly, soulful voice that sparks that first fleeting moment you fell in love with Music. Funk Rabbit, the name says it all, indeed FUNK to get you in the mood to groove. The Owlery is a portion of Wings of Tyto group, comprising of the brilliant Horn Section feature ensemble.
Finally, Speakeasy are an originals funk-rock band from the live music capital of Australia. Soulful vocals, original funky grooves, and dirty horns combine in our own entertaining world of sound – you can hear anything you want right here.
Influences range from New Orleans funksters Galactic through Trombone Shorty to Aussie legends Hunters and Collectors.
Our song 'Straight Ahead' won AMEX funding to record at Melbourne's iconic Sing Sing Studios with legendary producer Adam Rhodes (Cat Empire, Angus & Julia Stone). The song went on to win the Voyager International Songwriting Competition, Soul and RnB category.