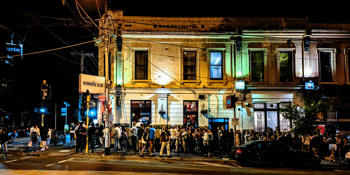 Nieuw Mondays
The Workers Club (Fitzroy, VIC)
Monday, 11 December 2023 7:00 pm
NIEUW MONDAYS: The hottest (and cheapest) night in Melbourne, serving you iconic drink specials from 7pm - 1am.
$2 pots / $4 pints / $8 jugs of 2 Brothers beer and apple cider
$6 house spirits
$6 wet pussy and watermelon sour shots
$12 vodkabulls
PLUS: Free DJs in the front bar and band room all night long, playing your favourite party tracks and dancefloor bangers.
DOORS @ 7PM - GET IN EARLY TO AVOID THE QUEUE.
Entry is $5 cash on the door (we have an ATM inside the pub if you need).