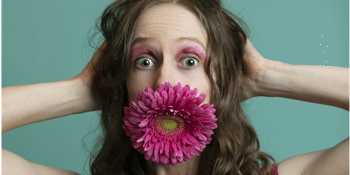 Matinee: Rainie Zenith (Single Launch)
with Misha Bear, Bette Foord
The Workers Club (Fitzroy, VIC)
Sunday, 7 August 2022 1:00 pm
FACEBOOK EVENT
There's an intriguing absurdity about Rainie Zenith, as though she's momentarily stepped away from the Mad Hatter's tea party and is due back in Wonderland any minute now.
She's never minded being the odd one out – after all, our differences are what make us interesting. But that doesn't mean it's always been easy: non-traditional life choices and unconventional habits are often met with disapproval from those who don't dream big
.
Fortunately, it hasn't stopped this sprite-sized ball of energy from beating an authentic path through the prickles of judgement, paving the way for every single listener to embrace their true selves and shine their own unique light on the world.
Marking the release of debut single REASONS TO HATE ME comes this effervescent live show pulsing with spirit and whimsy. It's colourful indie pop-rock that thumbs its nose at gratuitous social norms and invites you to celebrate your authentic self. It's all about bold defiance, lust for life, and raging odd-girl pride. Leave your inhibitions in the bottom drawer and get ready for a damn good time!