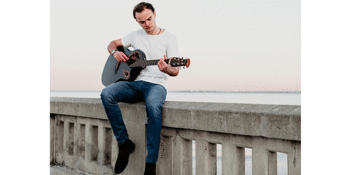 Matinee: Chris Heskett (Album Launch)
with Molly Ash, Jimmy Harwood
The Workers Club (Fitzroy, VIC)
Sunday, 17 November 2019 1:00 PM
RSVP on Facebook here
Heskett is a 22 year old Melbourne based artist with ambitions to become the next big solo acoustic act.
Heavy influencers such as Ed Sheeran, John Butler and John Mayer found Chris busking in the streets of Melbourne from his teens to the current date.
Chris' upbeat tone and use of the loop pedal gives him the ability to entertain and connect with his audience.