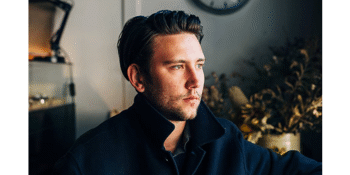 Matinee: Nicholas Costello (Album Launch)
with Mitch Power, Shannon Carpenter
The Workers Club (Fitzroy, VIC)
Sunday, 24 November 2019 1:00 pm
RSVP on Facebook here
Nicholas Costello is a solo artist based in Melbourne. He has been writing songs for almost 10 years. Described as having a natural flair for crafting melodies and writing lyrics, his songs display a formidable emotional and intellectual depth. An independent artist, whose songs tend to be borne out of personal experience, and are introspective in nature; but are nonetheless stylistically and sonically diverse and nuanced.
Costello is deeply influenced by the idols of his youth – REM, Mazzy Star, Nick Drake, Mark Kozelek and Jeff Buckley to name a few. But also draws on more contemporary musicians such as Phosphorescent, Beach House, Father John Misty and Hosier. All these influence culminate to produce what is a highly stylised, dreamy folk-rock atmosphere coupled with emotional intensity in his lyricism.
This flair for both lyricism and melody has been compared to that of City and Colour, while the versatility and the evocative nature of his voice has been likened to that of Damien Rice. Costello's deep and full voice has also been described as like a slightly lighter version of something by Iron and Wine or The National.
The singer-songwriter started as a front man for a few local Melbournian bands (Curtainfire, Siblings), but in 2011 he decided to go it alone, as a vision for a solo project crystallised in his mind. In 2014 he released his debut EP 'Definite Blue', a sparse raw four tracker, that was well received critically. In 2015 he released his follow up EP 'Glow', a five-track EP that built on themes of his previous effort, creating a bolder and more elaborate sonic framework for his music.
Costello's music has been described as a 'folk-rock dream', which seems to perfectly summarise his stylistic mix of Alternative Folk-Rock and Dream Pop.