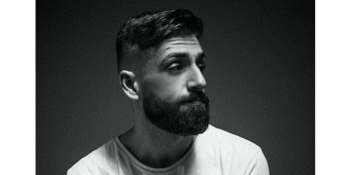 Presented By: Hien Mytee Entertainment
Eleji (Album Launch)
with Talakai, New Wave Infinity, Young Samuel, Jimmy Harwood /w Band
The Workers Club (Fitzroy, VIC)
Friday, 20 December 2019 7:30 pm
RSVP on Facebook here
Hien Mytee Entertainment premiers Eleji's debut studio album - 'Pray Tomorrow Never Comes'.
Having transversed through the scene and supported numerous live acts across the country featuring artist such as Bliss N Eso, Thundamentals, Horrorshow and more...Eleji showcases his finest work yet in 'PTNC'
A creative, honest and raw musical journey that has been in the works for four years, reflecting the life of growing up in Melbourne, surviving cancer and family turmoil to chasing a dream that seems nearly impossible. Eleji's debut works reflect his unique identity heavily.

With a huge live show planned, accompanied by a live band Eleji will seemingly turn workers club into an explosive yet intimate scene with what is surely going to be a night the fans pray tomorrow never comes.
Lending support from feature acts such as Newcastles legendary Talakai, Melbourne own Dexter Seamus and more with New Wave Infinity, and introducing Hien Mytee's Jimmy Harwood, and Young Samuel. December 20th is sure to be a melting pot of energy and big vibes, so come join us in experiencing what Hien Mytee has in store for the future.