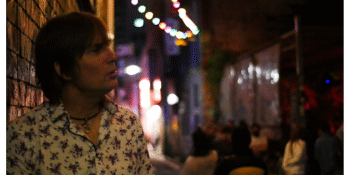 Matinee: Steven Heath
with Scarlett Cook, Matt Cynner, Tsar Green, Francis Fuller, Ziggy Durling
The Workers Club (Fitzroy, VIC)
Saturday, 31 July 2021 1:00 pm
FACEBOOK EVENT
Melbourne is the capital of music in Australia. There are so many great original artists working the scene. The Workers Club presents an original Singer-songwriter afternoon showcase. Join these five talented, up & coming acoustic acts for a fun afternoon.
STEVEN HEATH plays earthy tunes based around themes of love, pain and life. He has released 3 singles on Spotify, on which he has gained a strong listenership.
You like power ballads? Well, TSAR GREEN will give you power ballads!
FRANCIS FULLER is an acoustic pop folk musician telling introspective and revelatory storytelling. With uplifting songs from themes of life and death, Francis takes you on a journey.
Bringing a blend of acoustic and punk with just the right amount of edge and aggression. MATT CYNNER shows why he'll never be a saint and why he will always be indeed.....a SINNER"
Melbourne's only Heavy melodic classical grunge goth pianist. Following on from the success of her latest heavy swirling percussive release "Predator", SCARLETT unapologetically can tell it as it is. Like a cross between Tori Amos & Tool, be prepared for sentimental melancholy madness & aggression on the piano all in one.
ZIGGY DURLING, a young singer / songwriter performs soothing acoustic pop about experiences and memories of his own.