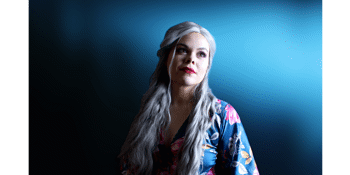 Matinee: Rosalind
with Momoko Rose, Nathan Power, Four in the Morning
The Workers Club (Fitzroy, VIC)
Sunday, 27 October 2019 1:00 pm
$10 entry on the door.
RSVP on Facebook here
ROSALIND:
Making a name for herself as both a captivating performer and talented song-writer, Rosalind makes deeply personal, compelling and atmospheric music. She released her debut, self-titled EP in September; the rock and roots songstress is inspired by the Fado music of her Portuguese heritage and the American folk and country music she grew up with.
Rosalind has found inspiration in music greats, drinking in the talents of Joan Baez, Dolly Parton and Carly Simon. Later, she fell in love with rock and now counts Florence + the Machine, Hozier and Lorde amongst her influences.
MOMOKO ROSE:
We all have soft places within ourselves, hidden in the darkness behind our defense mechanisms. Momoko Rose opens these folds like flower petals - exposes the flesh wounds we ourselves are oblivious to. By baring the raw parts within herself she welcomes us to do the same.
Though Momoko's main musical inspiration stems from her love of folk music, her sound as an artist is anything but. Her songs are riddled with dissonance, jazz harmony and unorthodox time signatures. The magic of Momoko's sound is unbound by genre, simply adopting different soundscapes as a vessel to express her emotions.
NATHAN POWER:
Nathan Power plays folk music inspired by an odd up-bringing. Born in Pakistan and growing up in Yemen and Kenya, Nathan borrows inspiration from artists such as the Tallest Man on Earth and Leonard Cohen. Armed with a parlour guitar and backed by mandolin, double bass and violin, this is folk music at its finest.
FOUR IN THE MORNING:
Melbourne alternative folk rock outfit Four in the Morning boast an audacious DIY sound, armed with a catalogue that covers everything from psychopaths, to love, to whether you should kill God.
Everything from jazz, folk and ambient rock comes together to create clever considered music that sounds like it might all fall apart at any minute. Their influences include music legends such as The National, Bruce Springsteen, Lucy Dacus, Radiohead, Bonobo, Frightened Rabbit and even Dire Straits.
Four in the Morning are an unprecedented product of Melbourne's musical melting pot and are not an act to be missed.