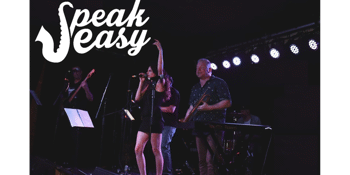 Matinee: Speakeasy
with Eamonn Ogden, Barefoot Avenue, Boots Skinner and The Blackburn Ramble
The Workers Club (Fitzroy, VIC)
Sunday, 21 November 2021 1:00 pm
FACEBOOK EVENT
Speakeasy are BACK at The Workers Club in Fitzroy on Sunday November 21st 2021 with an awesome line up of talent to get your Saturday pub crawl started.
When funk collides with pub-rock you get Speakeasy.
Original funky grooves, soulful vocals, and dirty horns combine in our own entertaining world of sound – you can hear anything you want right here.
Speakeasy are mostly a crew of veteran muso mates who updated their sound with fresh ideas from around the world. Hard funk grooves give way to old fashioned rock'n'roll choruses, with the occasional laid back horn line to round out the show. Influences range from New Orleans funksters Galactic through Trombone Shorty to Aussie legends Hunters and Collectors.
To get the afternoon started we've got Boots Skinner and The Blackburn Ramble making their Workers Club Debut with a solo followed by a smooth 3 piece performance.
Next, we have Barefoot Ave performing their classic Garage Rock for their first ever Live Melbourne Gig and then Eamonn Conor makes a Workers Club return for 2021!
2020 was super rough guys, so get up out of that 'working from home office chair' and come down for some well-deserved groovy tunes and pub grub.
We can't wait to get funky with you all!