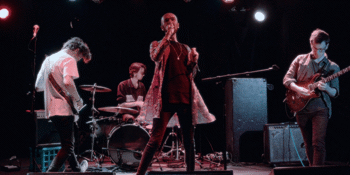 Tyrants
with Eliza Joan, Foci
The Workers Club (Fitzroy, VIC)
Tuesday, 2 March 2021 7:00 pm
FACEBOOK EVENT
Tyrants has returned for 2021!
Our first show in nearly a year (thanks covid), we're back at The Workers Club with all the old songs - and maybe even one or two new ones!
Supporting us are our old friends Eliza Joan & The Renegades, and new friends Foci
Join us for an exciting night of sonic eclecticism!