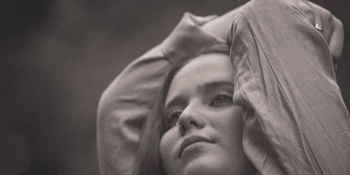 Gemma Curtis (Single Launch)
with Sidney Rose, Phoebe Laidlaw
The Workers Club (Fitzroy, VIC)
Sunday, 13 February 2022 7:00 PM
The Workers Club will be operating under the Victorian State Government vaccination mandate. Therefore, as outlined in the Victorian Roadmap, only patrons, staff and artists who are double vaccinated against Covid-19 will be able to enter the venue.
Customers are required to check-in via the Service Victoria App with a valid Vaccination certificate as they enter the venue.
FACEBOOK EVENT
Gemma Curtis is a Melbourne based indie, alternative singer songwriter. Warrandyte grown, she extends her metaphorical branches across the soils of the Wurundjeri land. She has grown from playing music regularly in her quaint green town and is now opening her music to Melbourne after completing her music degree. Dowsed in wisdoms and industry teachings from respected artists such as Lisa Young, Dominique Garrard, and Angie MacMahon - Gemma Curtis will delight your ears while she makes her mark in the music industry.
Gemma's music will open your mind and and touch your senses and challenge your emotions. Her voice is full of her vulnerabilities and raw emotion whether supported by a sole guitarist or a full band. Gemma has been influenced by different genres and artists that create her unique indie, alternative, pop sound. She has chosen a plant to represent herself as she is always growing and is an avid plant lover. This show is her first single launch for her new song Lara. Lara touches on all emotions through an honest and open process of self reflection and discovery.