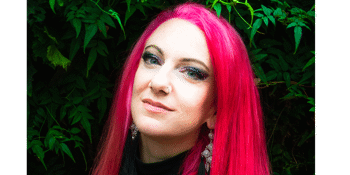 Matinee: Misha Bear
with Duxie Franklin, BeNice, Hilda Green
The Workers Club (Fitzroy, VIC)
Saturday, 2 July 2022 1:00 pm
FACEBOOK EVENT
Time to get a dose of FEMALE FEVER! The ladies hit the stage at this matinee gig on the 2nd July at The Workers Club, Fitzroy. Don't miss this chance to catch some of Melbourne's pre-eminent singer/songwriters doin' it for themselves! This is an opportunity to get up close and personal, to make some new friends, and keep warm on a wintery Sunday arvo. The music will resonate in your soul, as each woman bares hers while sharing her original tunes. A special gig not to be missed! Get your tickets now!
Misha Bear's music is jaunty, quirky and genuine. With a powerhouse voice full of raw emotion, Misha is captivating! Misha has just set her 5th studio release off into the world on a shiny pink flying carpet. Her new album Superflower is an electropop adventure, perfecting a hybrid genre of indie, electronic, pop, and classical - a sound which will undoubtedly send you off into the clouds dreaming of cherry ripes and rainbows!
Misha's now performs with her produced tracks, so her audience can enjoy an authentic experience that is just like on the record. Along with her sister Shoni singing backing vocals, the energy and passion on stage will flow through your bones and have you craving more!
Dancing effortlessly between indie pop and alt-folk with healthy smatterings of jazz, post-rock and alternative influences, Duxie Franklin's enchanting live performances feature her animated banter and trademark flamboyant stage get-up.
Duxie's ethereal, pure voice and unusual use of chords and melody draw frequent comparisons to Joni Mitchell. Her latest EP, Watch Your Soul, has been described as "a modern-day Kate Bush mashed together with the odd-ball charm of Björk and the alt-country, Americana musings of Gillian Welch".
BeNice is an indie pop artist who spins her life's tales with originality and sass. Rocking her electric guitar, along with her drummer Daz, she oozes style. BeNice has lyrics that will get you thinking and melodies that you'll be humming for a week. The nicest person you'll ever meet, BeNice encourages everyone to Be Nice, which is so refreshing these days!
Hilda Green is a fully independent DIY musician and artist. She likes to weave poems to music. Her new album World Keeps Whirling is an eclectic mix of alternative folk, blues and rock with African influences.
Her songs are a collection of stories exploring the tragedy and wonder of existence. She wears her heart on my sleeve — her songs are honest, authentic and non-pretentious.