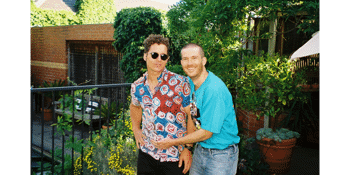 Total Life
with Vessa, Do Something?
The Workers Club (Fitzroy, VIC)
Thursday, 29 April 2021 7:30 pm
FACEBOOK EVENT
Come join Total Life as they finally get to play their debut show at the Workers Club. The Victorian duo produce dynamic, emotive music drawing from both electronic and indie rock influences to create a mix of live instruments, rolling beats and soaring vocals. Playing a continuous live set, they utilise their experiences playing in bands and DJing to simultaneously tug at your heart strings and get you moving. Playing to crowds at small electronic music festivals and in an abandoned quarry are highlights for the two so far, as they set their sights on releasing new music in 2021.
Total Life are very happy to be able to play alongside Vessa, an incredible electronic artist from Melbourne. Playing live, she uses a variety of synths, samplers and drum machines that will blow your socks off. Not to be missed.
Kicking off the night in true style is local DJ and artist, Do-Something?. You may have seen some of his artwork presenting iconic institutions and buildings in Melbourne, now you will get to witness one of his iconic DJ sets. Also expect some mind-bending visuals from another one of Melbourne's emerging artists, Jerry Jamal.
This event takes place on stolen land where sovereignty has never been ceded. We pay our respect to the Wurundjeri people of the Kulin nation as the traditional owners of the land.