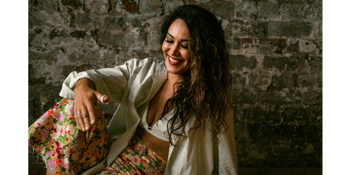 Matinee: Kat Greta (EP Launch)
with Thomas Byrne, Hui.
The Workers Club (Fitzroy, VIC)
Sunday, 28 August 2022 1:00 PM
FACEBOOK EVENT
Leading her band from the DRUMS, this pop/rock songwriter is becoming the one to watch.
Kat Greta is changing the game with her drum kit grooves, and is celebrating the release of her highly anticipated debut EP, Get Up & Go. Joining her band onstage is special guest singer, Simon Paparo.
Kat Greta will be at The Workers Club on Sunday 28th August for a matinee show with the following guests: Thomas Byrne & Hui.
Performing lead single, Let It Go, and songs from her EP.
This is an absolutely unmissable show and booking early is highly recommended.