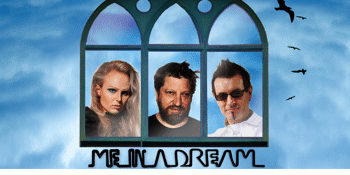 Matinee: Me in a Dream
with Elwood Fiction House, Leipzig Lab
The Workers Club (Fitzroy, VIC)
Saturday, 22 January 2022 1:00 pm
FACEBOOK EVENT
Me In A Dream
Me In A Dream is a 3 piece indie rock band from Melbourne, Australia. Drawing on influences from the Brit alt-rock scene, including Foals, Doves, White Lies and Bloc Party, then injecting thoughtful melodies and an occasional, but distinctly Australian psychedelic edge reminiscent of Holy Holy and The Belligerents, Me In A Dream carves out a unique sound that dances freely across genre boundaries. The project was conceived by the deep voiced frontman Chris Pehrson, inspired by a strange fan message from a previous project claiming to have been visited by an angel in a dream with a request to help him. Whilst on an intense, lockdown induced songwriting binge, it became clear that the songs deserved to be performed with the energy of a live band. The addition of drummer Mark Eaves and bassist Sienna Armstrong has transformed Me In A Dream into an engaging and energetic force. Me In A Dream released an electronic infused EP 'Time' at the end of 2020. Now they are ready to light up the stages of Melbourne with a rockier and more organic sound.
Ellwood Fiction House
Melbourne-based music makers AB and Rach create unique songs filled with stories of tyranny, plunder and non-gendered romantic endeavours. Sonically, an earthy fusion of pulsating basslines, understated guitars and cascades of blue-green synths carve out a landscape for Rachel's incandescent vocals.
Leipzig Lab
Taking their cues from Depeche Mode and Nine Inch Nails, Melbourne act Leipzig Lab have just released their debut hard hitting album "Silence to a Roar"