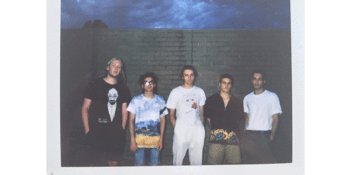 Matinee: Table N' Chairs
with White Bonsai, Harold Holt Experience
The Workers Club (Fitzroy, VIC)
Sunday, 1 December 2019 1:00 pm
$10 entry on the door.
RSVP on Facebook here
After working in the garage for months without end, Table N Chairs have sprung out onto the scene harnessing an exotic, vibrant and refreshing sound. With groovy riffs and captivating lyrics that move your soul, they'll spin you a good Sunday afternoon, make you dance, make you feel something.