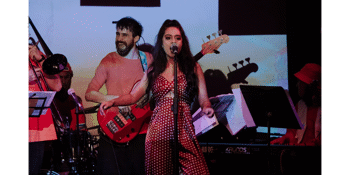 Wings Of Tyto
with Vanessa Estrada
The Workers Club (Fitzroy, VIC)
Sunday, 19 December 2021 8:00 pm
The Workers Club will be operating under the Victorian State Government vaccination mandate. Therefore, as outlined in the Victorian Roadmap, only patrons, staff and artists who are double vaccinated against Covid-19 will be able to enter the venue.
Customers are required to check-in via the Service Victoria App with a valid Vaccination certificate as they enter the venue.
After it's first Flight in the midst of strong lockdown winds, Wings of Tyto keep on flying and, with them, a high up-disco Future Funk energy. Backed up by the astonishingly talented Vanessa Estrada and with the dancing tunes from DJ Space Fish, the last weekend before Christmas is looking pretty awesome! Don't miss this one or are you gonna regret it!