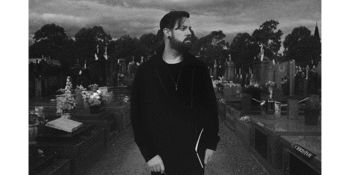 COLD*WORDS (Video Launch)
with Excuse For An Exit, The Pass, The Deadlips
The Workers Club (Fitzroy, VIC)
Friday, 22 November 2019 8:00 PM
RSVP on Facebook here
Born from grief and fuelled by passion 'Cold Words' offer a bold and creative take on Alternative Music. Starting as one person's story, Regan Hughes's message has taken on a whole new weight with the recent addition of a full live band. Gathering influence from 90's Rock and Grunge acts, this new group find their own sound, featuring easy to digest songs that boast a deeper complexity on closer inspection. November see's the release of 'Cold Words' third single and video 'Outcasts'. This song is taken from the record of the same title, which debuted late last year.
Delivering a unique blend of alternative rock and melodic pop, 'Excuse For An Exit' have gone from strength to strength since the release of their singles 'Here Again' and 'Take Me out'. Hitting stages all over Victoria and landing air play on the likes of Triple J, the band are gathering momentum for the release of their new EP
With tongue firmly in cheek, Brunswick's Punk Rock outfit 'The Pass' come straight out of the gates claiming that they are your new favorite band. This may be true if you're in to fun times and Hardcore Punk. Specializing in smiles, high 5's and hugs, there is no doubt this band is having a blast.
'The Deadlips' are dynamic band featuring a foray of sounds and textures. From uplifting Zeppelin-esque grooves to a searing grungey depths, this is a band that keep you guessing as much as they keep you entertained.