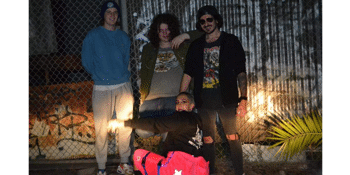 DOG
with Arabella and the Heist, Unscored
The Workers Club (Fitzroy, VIC)
Tuesday, 13 July 2021 7:00 PM
FACEBOOK EVENT
Come One, Come All to the Fitzroy Workers Club for the show of a life time.
From the mind bending psych-rock soundscapes of Washed Up Wizards, to the gut wrenching indie-punk explosive energy of Arabella and the Heist, we have fun for the whole family (as long as your family like loud, raucous, unholy noise).
And to cap off the whole night, we, the freaky fuckers of DOG are gonna blow the roof off the joint with our very own brand of hard rock guaranteed to leave you dazed and confused.
Hope you like bleeding ears.