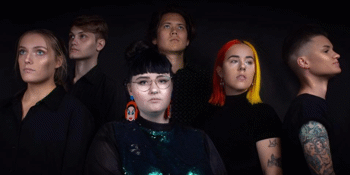 Cry Baby
with A Rioting Mind, Casino Carpets
The Workers Club (Fitzroy, VIC)
Wednesday, 4 December 2019 8:30 PM
$10 entry on the door.

CRY BABY is a diverse 6-piece band, influenced by the slumps of soul, punk and doom. CRY BABY brings an electrifying live show filled with their labyrinthine songs and raucous energy. The band rides on riff driven guitar lines and tasteful rhythmic patterns, marrying electrifying horn parts with goddess-like vocals.

CRYBABY brings you a gritty, whole-hearted performance dripping with grit and heartache bound to make you cry for more, baby.