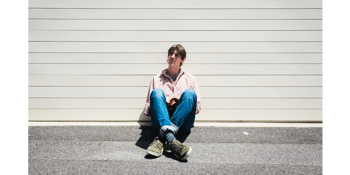 Dumb Son
with Marcus Arch, The Glamour
The Workers Club (Fitzroy, VIC)
Thursday, 21 October 2021 7:00 pm
FACEBOOK EVENT
Dumb Son are an indie band from the northern suburbs of Melbourne, playing indie music, which is an original thing to do. Despite the warnings of friends and family, they released their first single 'Please Wait to be Sedated' in May, with their release shows being delayed by continued lockdowns, and now finally are ready to delight and confuse show-goers with their eclectic brand of rock which touches on indie, jazz, and indie-jazz.
Marcus Arch fuses a unique blend of indie rock, folk and synth-pop into their eclectic song-writing.Last year, Marcus Arch released 10 songs, with one of them, "Enough" produced by Jānis Eglītis in Latvia. Another track, "Giants", caught the attention of Two Keys records. 2021 started with the release of "What's become of me" in April under Two Keys, followed by a remix of "Carnivore" by William Crow, from the UK.
THE GLAMOUR is the Soul/Grunge experiment by Tejo D'Cruz existing through melodic vocal passages over a dirty 3-piece bedrock of groove. Shaped by a collective love of grunge, soul. funk, and pop, the music reaches in and communicates with the most essential aspects of your innerness. D'Cruz's lyrics explore the journey of existence, the experience of loneliness, and the inevitability of darkness surrounding you all underscored by the truth and glory that you're still alive and an infinite idea.