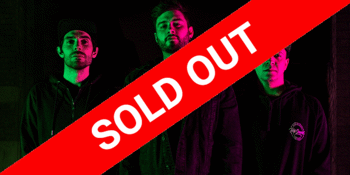 Drastic Park + Snark (Double EP Launch)
with A New Way Home
The Workers Club (Fitzroy, VIC)
Saturday, 27 February 2021 8:00 PM
FACEBOOK EVENT
It's time to party like it's the 2000s, because Pop Punk is back! Featuring three of Melbourne's most up-and-coming Pop Punk bands, Drastic Park, Snark and A New Way Home.
2020 was a year to forget for many, but not for self proclaimed "Diet Pop Punk" band: Drastic Park. While COVID-19 threw off their plans to launch their first EP, "Last World", they used their time in lockdown to record and release a second EP for the year, "Imposter Syndrome", which met critical acclaim from Blunt Mag, Hysteria Mag and Wall of Sound. It may be almost a year late, but Drastic Park are finally able to launch not one, but BOTH of their EPs, playing every single track to date.
Snark also had a busy 2020, releasing their own EP, "Impostor", during lockdown - which has since skyrocketed them to a household name in the Pop Punk scene. After the EP being labelled by Joshua Redbeard (of Triple's Short.Fast.Loud) as one of the Eps of the year, Snark's first show back is not to be missed!
And first but not least, A New Way Home will be kicking off the evening. Perhaps one of the most active Melbourne Pop Punk bands, A New Way Home are now seasoned pros when it comes to tearing up the stage with their incredibly catchy tunes.