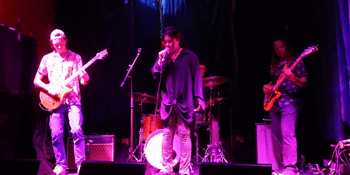 Hazel Sea
with Ur Mom, Krystyna
The Workers Club (Fitzroy, VIC)
Wednesday, 13 December 2023 7:00 PM
FACEBOOK EVENT

Hazel Sea
is a folk-pop singer songwriter influenced by St. Vincent, Mitski, Nirvana, Amy Winehouse, and Lorde. With her band, she gifts us with lilting melodies and heart-wrenching lyrics in the most unsuspecting and enchanting way. Covers performed will include songs by Billie Eilish, Amy Winehouse, and Nirvana.
Born in Belgium to Polish and Australian parents,
Krystyna
has travelled the world to find herself as an indie-pop singer-songwriter. Her musicality embraces the poeticism of fantasy literature while being influenced by artists such as Taylor Swift and Florence + The Machine.
Ur Mom
is a new dream-pop indie rock R&B fusion group created by Bureqo Ali, Mikaela Wang, and Alicia Liang-Morgan. With dreamy vocals and starry-eyed lyrics, they convey feelings of yearning nostalgia and heartbreak that your mom would be able to relate to.