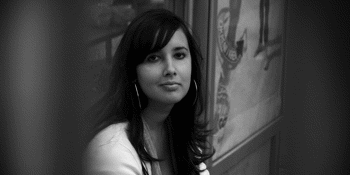 'Folklore, Evermore & More: The Oeuvre of Taylor Swift'
with Nevena
The Workers Club (Fitzroy, VIC)
Sunday, 10 March 2024 7:00 PM
So, no Eras Tour tix? No problem! Nevena returns to The Workers Club with a Taylor-centric show where heartbreak is the national anthem and we sing it proudly. You can indulge your love of Ms Swift, sing along, be too busy dancing to get knocked off your feet, and be wonderstruck by the power of Pennsylvania's princess of pop.

"Folklore, Evermore & More: The Oeuvre of Taylor Swift" is a catalogue-spanning gig that will take you on a ride through some of your fave Tay tunes and give you a fever dream high in the (not-so-)quiet of the night. Call it what you want, but whether you're a Swiftie or just a casual fan, the night is sure to linger like a tattoo kiss.

Having done successful and sold-out shows over the years at some of Melbourne's favourite venues (Paris Cat Jazz Club, Open Studio, The Toff in Town, The Workers Club), Nevena is stoked to return to the Workers — with the stellar Eliseo on guitar — and highlight Taylor's golden body of work after what might end up being a cruel summer.

Come along and let Taylor's music patch up whatever tapestry has been shred. And although time turns flames to embers, this March show will likely make you feel like you're singing in a car getting lost upstate, with autumn leaves falling down like pieces into place.