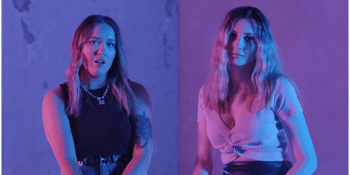 Matinee: T.Y
with Acchy, Lo V
The Workers Club (Fitzroy, VIC)
Tuesday, 28 December 2021 1:00 pm
The Workers Club will be operating under the Victorian State Government vaccination mandate. Therefore, as outlined in the Victorian Roadmap, only patrons, staff and artists who are double vaccinated against Covid-19 will be able to enter the venue.
Customers are required to check-in via the Service Victoria App with a valid Vaccination certificate as they enter the venue.
FACEBOOK EVENT
Meet Lo V; high school friend of SEZ and ELLE. She discovered her love of performing after doing the musical "Little Shop of Horrors", a show she would later perform with Sez!
Growing up, Lo has been influenced by Broadway and artists such as Paramore, Evanescence, Green Day, Simple Plan, Melanie Martinez and Taylor Swift. Lo V will be joined for a few songs by the equally talented Bree Capusso!
Based in Melbourne, Acchy (born Lachlan Sallabank) found a passion for music at a young age looking up to artists such as Green Day, Bliss n Eso and Eminem. Eventually, he began writing his own songs and learned the art of songwriting. He has now been releasing music since 2019 and has big plans in the Australian and international music scene.
Hi, we're T.Y! High School friends and music enthusiasts Ellen (ELLE) and Sarah (SEZ) make up the pop singer/songwriter duo T.Y. Their debut EP 'Start Again' was released in August of this year and the title song's music video premiered just prior in June. T.Y will finally get the chance to perform their EP live at the Worker's Club, along with some song covers from their favourite artists. With their honest and relatable lyrics and broad range of genres, T.Y are ready to bring their unique style to the Melbourne music scene and beyond.