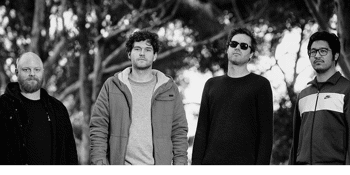 Matinee: Pin (Album Launch)
with Good Morning Kaos, Tilley
The Workers Club (Fitzroy, VIC)
Saturday, 26 October 2019 1:00 PM
$10 entry on the door.
RSVP on Facebook here
After months of hard work Melbourne alt-rockers Pin are proud to announce the release of their first full length album. Following their 2017 debut EP and 2018's stand alone single 'Cigarettes' the new album 'Portal' promises to be their most accomplished release to date.
To celebrate the upcoming album Pin will be having a launch party at The Workers Club with friends Tilley and Good Morning Kaos.