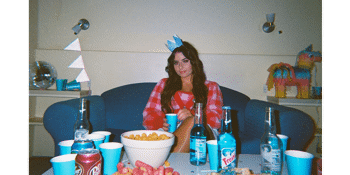 RARIA (EP Launch)
with Olive Amun, Soli, SKŸE
The Workers Club (Fitzroy, VIC)
Tuesday, 27 April 2021 7:00 pm
FACEBOOK EVENT
After a breakthrough 10 months delivering a string of powerful singles, Melbourne's breakthrough artist RARIA is now set to release her debut EP, Boys Who Broke My Heart and deliver her first headline show at The Workers Club in Fitzroy. In an intimate stripped back live performance, let RARIA take you through her heartbreaks; one song at a time. The show will be supported by friends Olive Amun, Soli & SKŸE.
RARIA explains, "Boys Who Broke My Heart is an EP about the boys who bruised me emotionally and the lessons I've learned along the way. The past three years of my life have been such a transformational time. I've had my heart broken, questioned everything and had the rug pulled out from under me when I least expected it. At the same time, every event was an experience that helped shape me into the person and the artist I am right now. I've been opened up to new experiences and perspectives, I've been able to give myself closure when no one else could and I've been able to learn to love myself when I didn't think I deserved it. So as much as they hurt me, I wanna say thank you. F**k you, but thank you."
The EP wraps up a series of sensational singles exploring heartbreak and emotional growth. With 582K streams, 16K TikTok followers + support from Project U, Women In Pop, Thomas Bleach, NOVA and The Edge, RARIA is a rising Pop favourite. Featuring the brand new single 'Tried To Love You', the EP also includes previous records 'Maybe I Might Kiss A Girl', 'Break Up With Her' and 'Will You Tell Your Girlfriend', exploring relatable themes of heartbreak, hurt and growth.