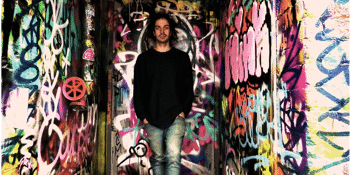 Matinee: Steven Lay
with Sez, Red
The Workers Club (Fitzroy, VIC)
Saturday, 11 December 2021 1:00 pm
FACEBOOK EVENT
Join us at The Workers Club for an evening of live music.
'Steven Lay' is a unique expression of experimental rock, ambient and psychedelic electronic, moulded with an interest in jazz fusion. Delivered onstage as a solo performance, blending instrumentalism, live vocals and music technology, this introspective and carefully honed sonic sound picture grooves and flows in a journey to the centre of the soul.
'SEZ' is a 21 year old South East Melbourne native- inspired by human experience, connection and strength. Evolving a genre-bending sound drawing upon jazz, psychedelic soul, rnb and reggae influences, her unorthodox melodies paired with honest, poetic lyricism, draw inspiration from both individual and collective experiences, inviting you to be vulnerable through her vulnerability - opening a safe space to travel inward.